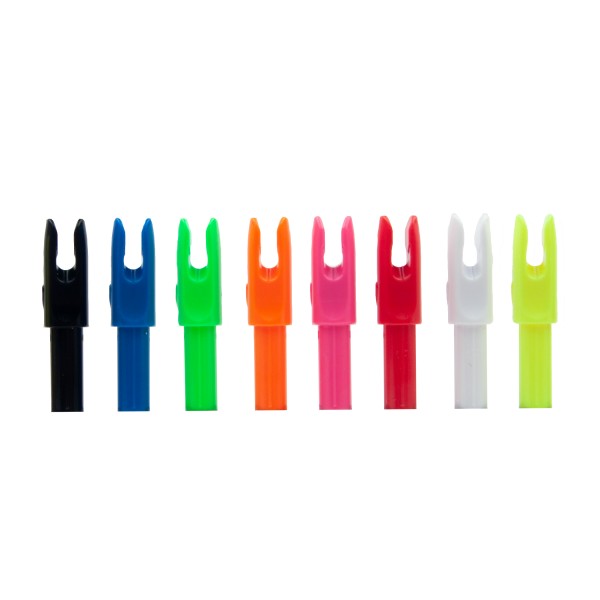 AAE - IP Nock - .205 / .206 ID - 12pk
A press-fit nock by AAE, the IP (Internal Plastinock) is designed with a shortened body for accuracy and strength.
The .205 - .206 ID (or 5.2 mm) variant fits slim diameter shafts like the Evolusion Tomahawk, Victory RIP and 3DHV, Gold Tip Kinetic and Black Eagle Rampage.
A 

good substitute for the Easton X Nock or the Bohning A Nock.

Single click snap on the bow-string ensures a clean, consistent arrow release.

Suitable for both finger and release shooters.

Solid colours only - not translucent.
A HEAVY DUTY NOCK INDEXING TOOL IS INCLUDED.
Made and packaged in the USA.
Colours of actual products may vary to those displayed on your device. All text and photography is subject to copyright.