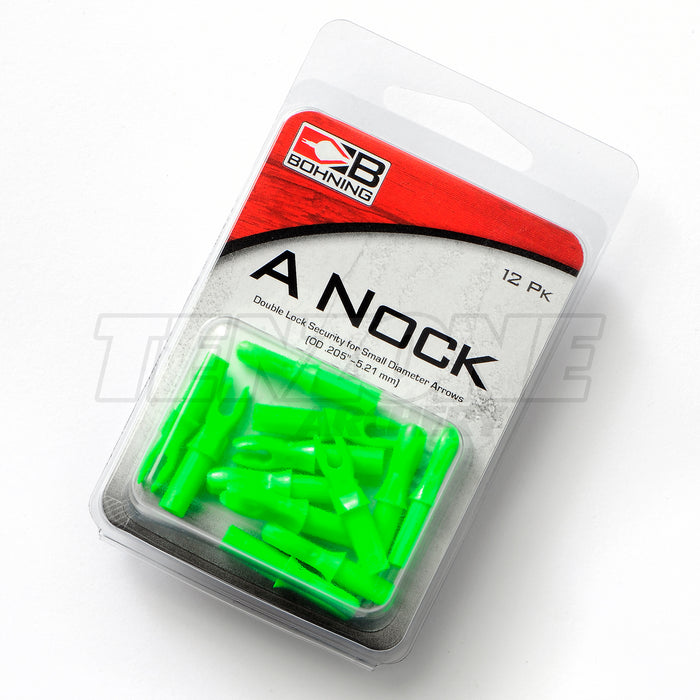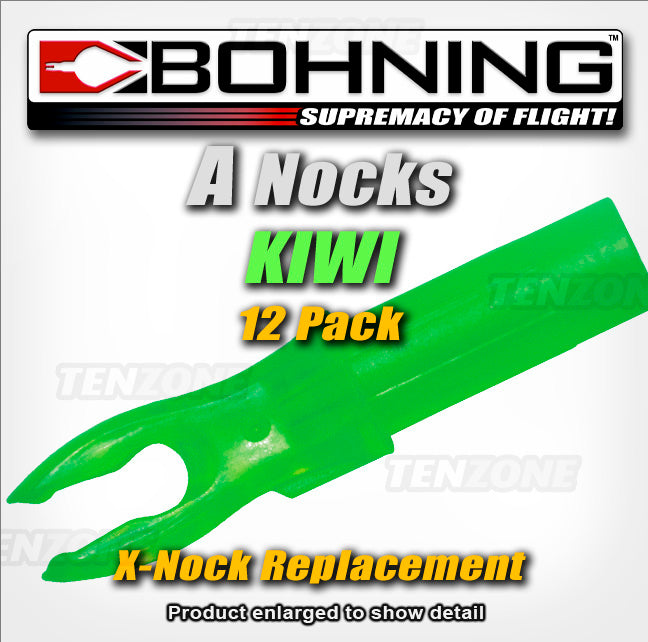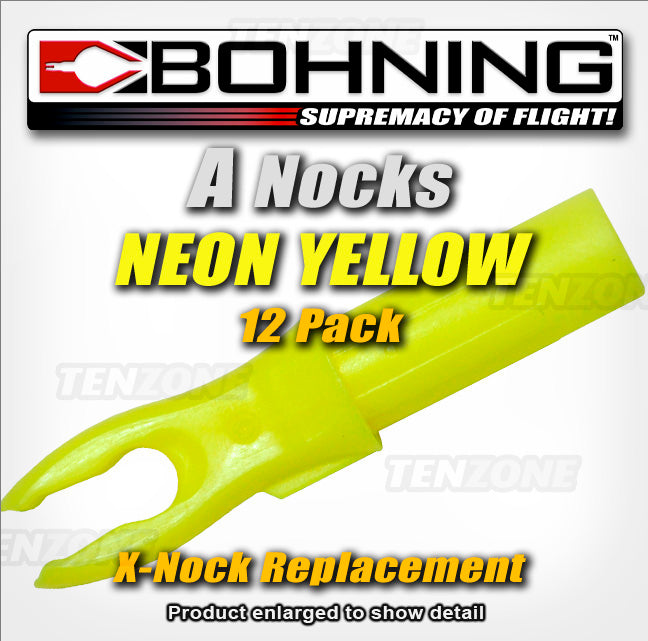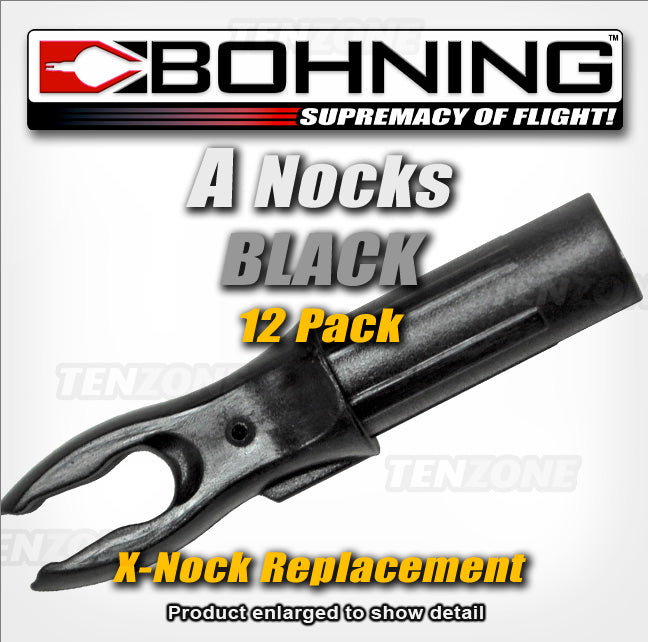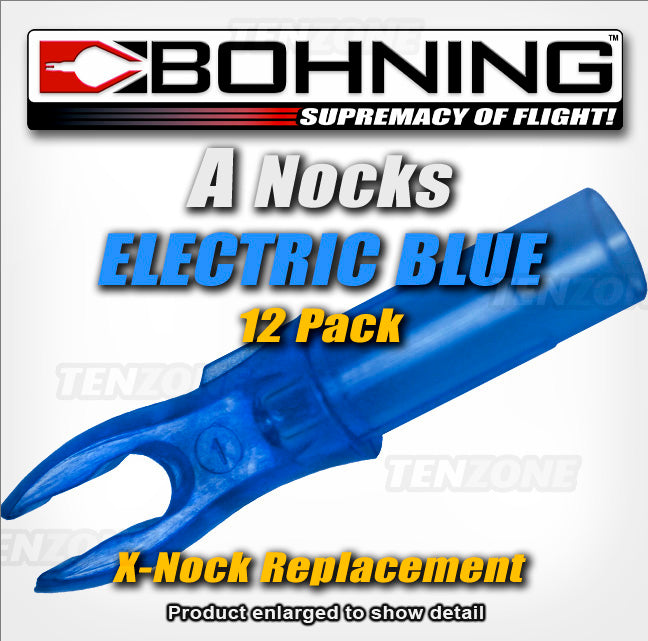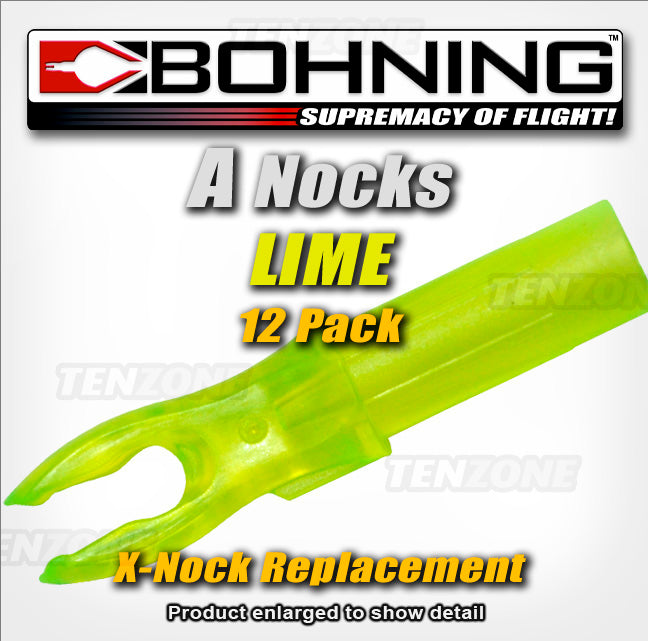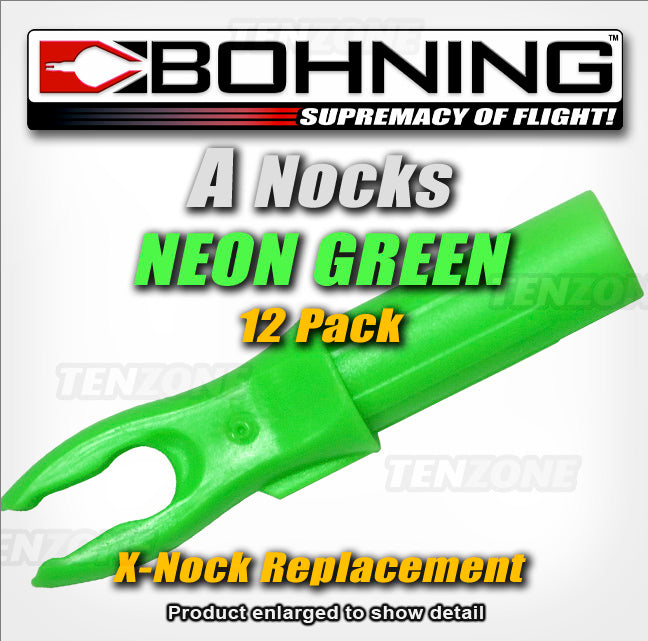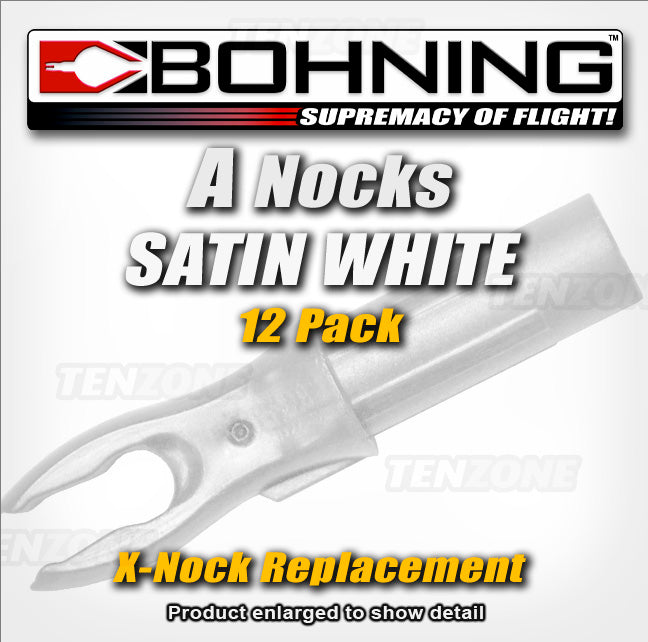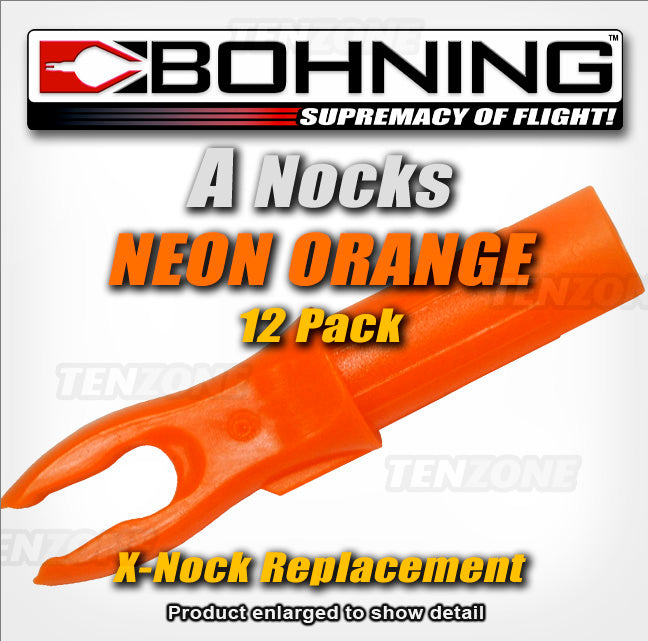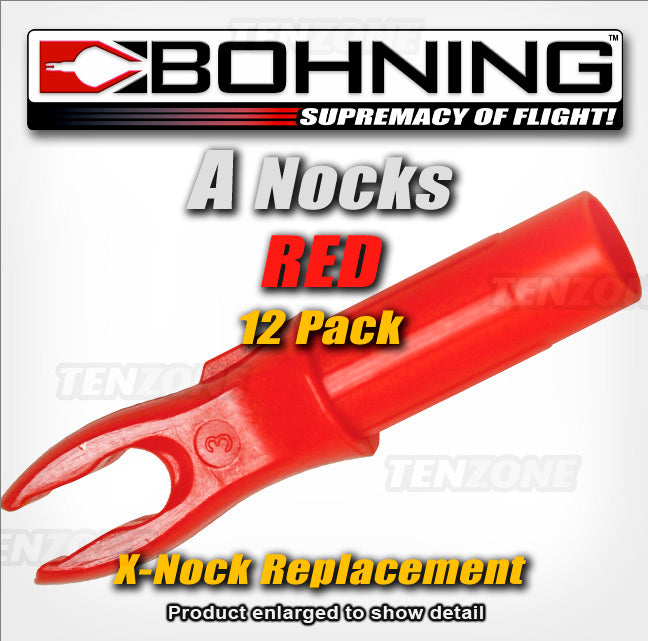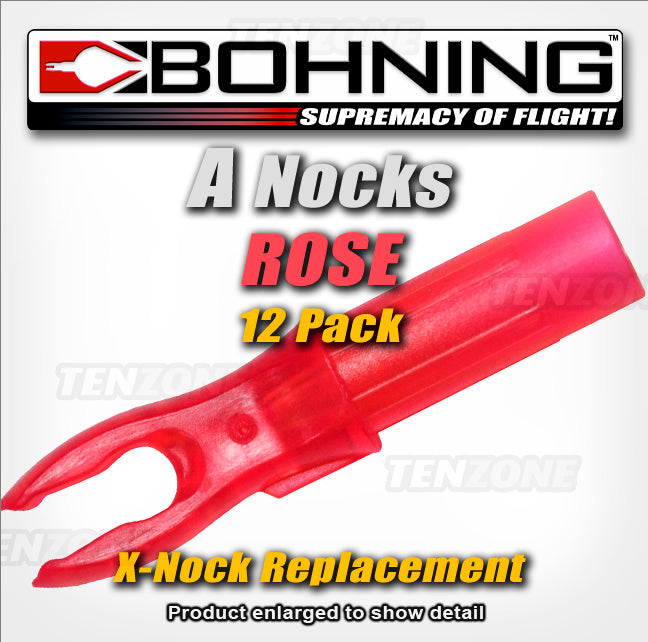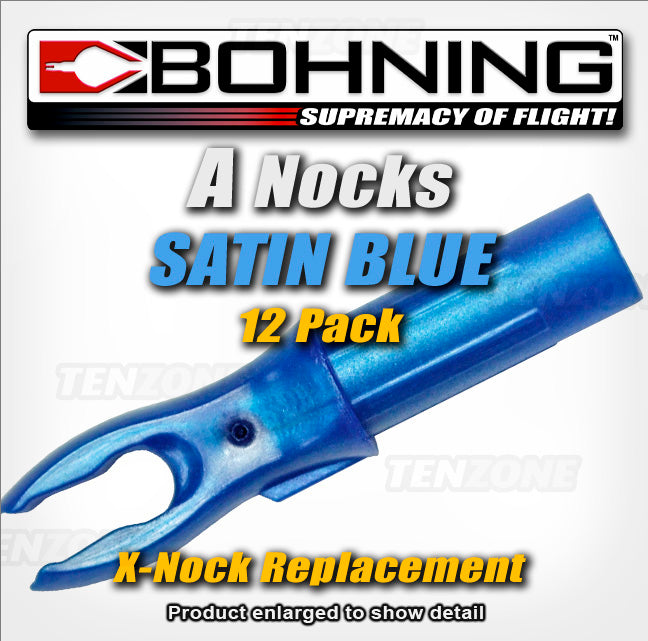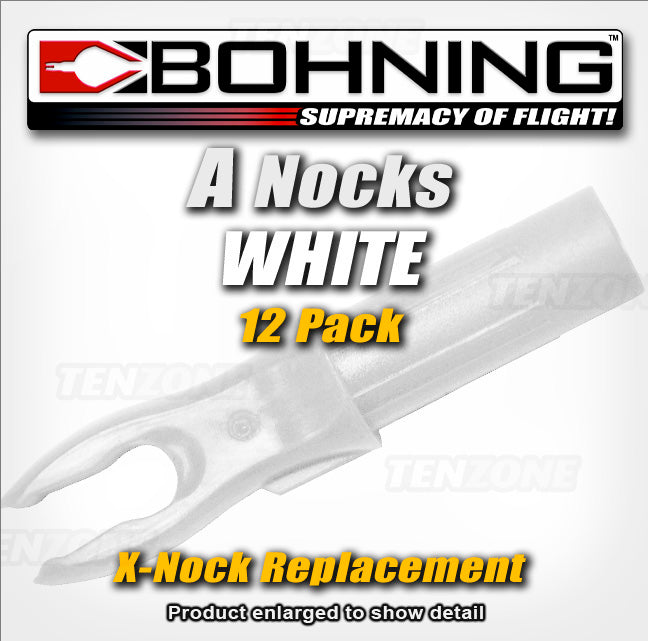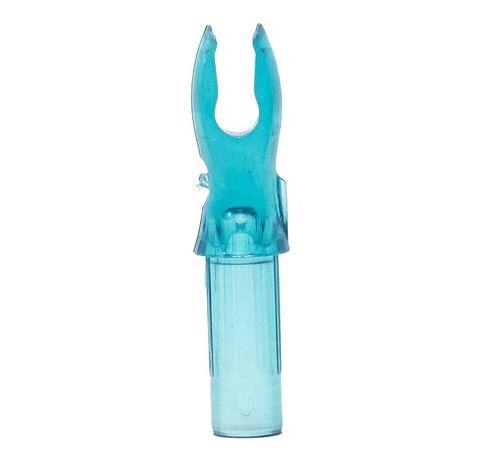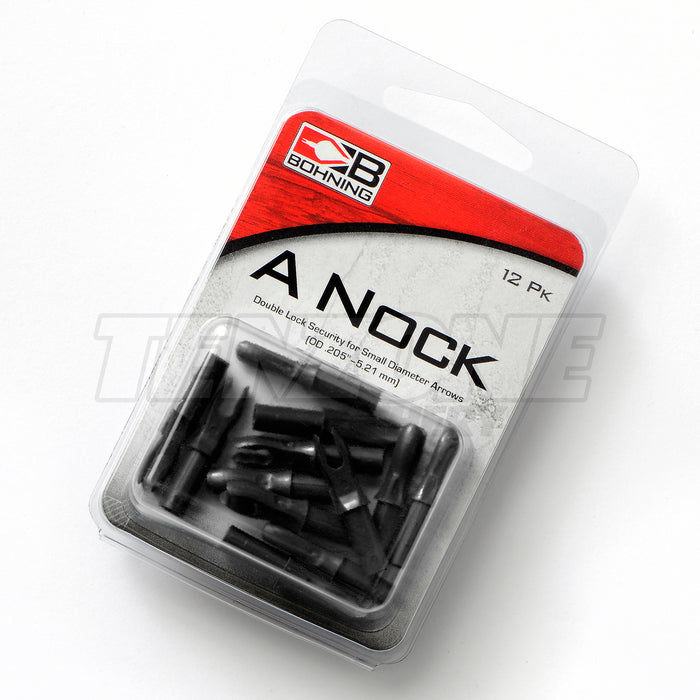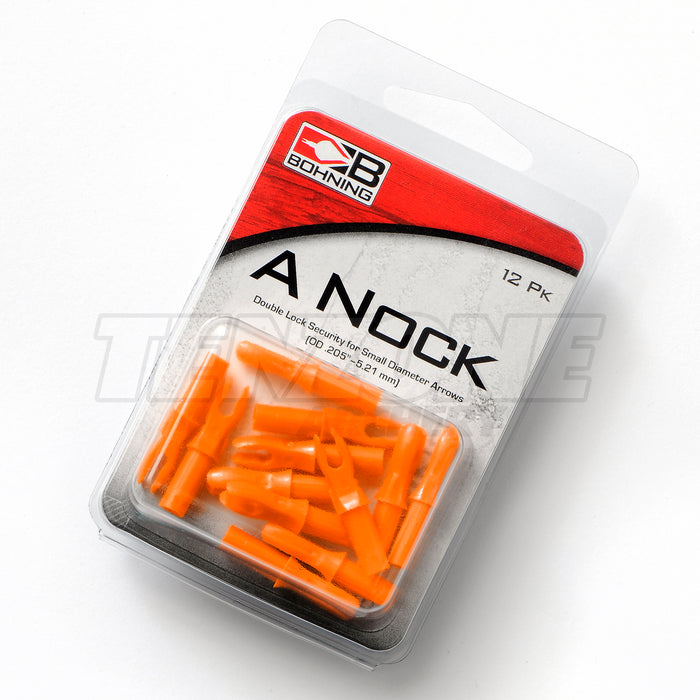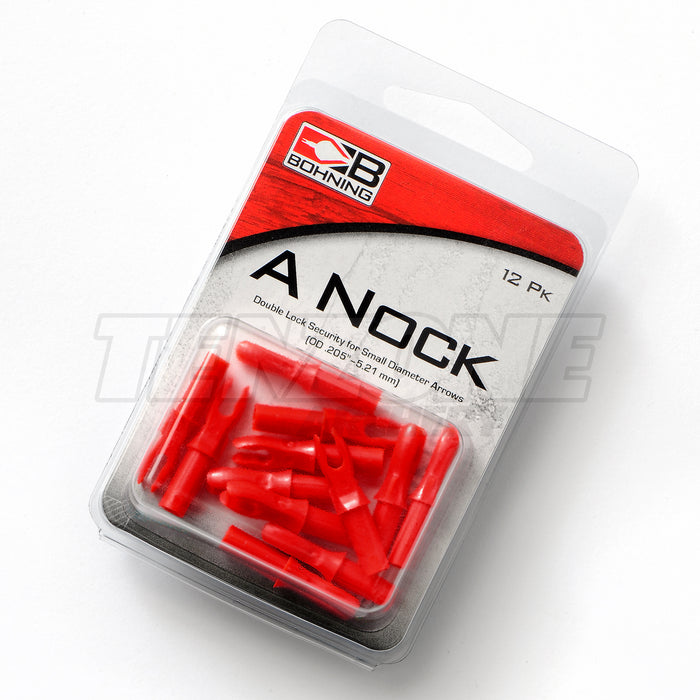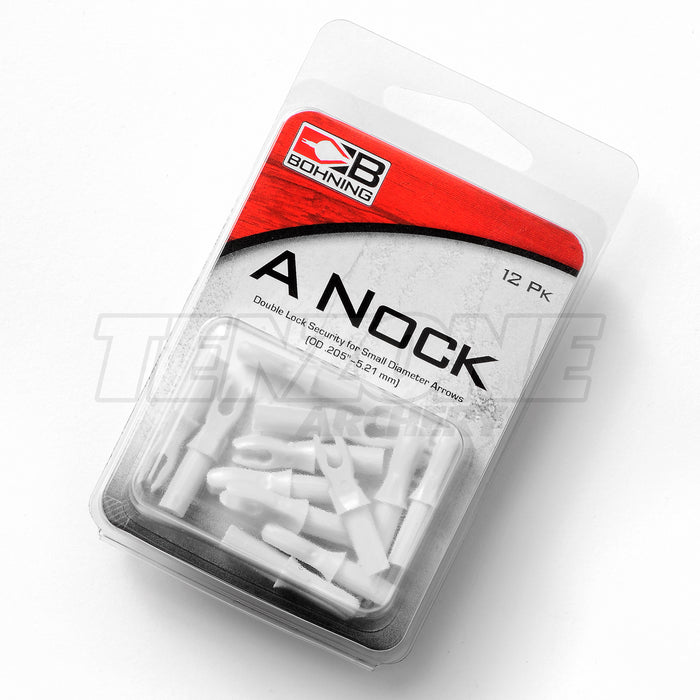 BOHNING - A Nock - 5.2mm ID
The A-Nock has the Double-Lock throat design.
It provides a clean release at the shot and also keeps your arrow securely on the bowstring during a "draw-down". 
Fits the .204" ID Evolusion Tomahawk and Vantage shafts, Gold Tip Kinetic .204 shafts, Victory RIP and the Easton Axis and FMJ shafts.
Also fits any shaft in the .204 (5.2mm) ID family.
A Nock Features:
Double-snap system ensures your arrow stays on the string until the shot.
Made of durable, impact resistant polycarbonate. 
Large throat to suit most compound bow strings.
Excellent grain weight consistency.
Great range of colours available.
Weight:  7 grains approx.
Throat: .120" (suits most compound strings).
All Bohning A Nocks are supplied in the 12 quantity factory packs.
Nocks should not be glued into the shaft. Never use solvent based adhesives on any nock.

Indexing tool not included.
Made in the USA.

Colours of actual products may vary to those displayed on your device. All text and photography is subject to copyright.