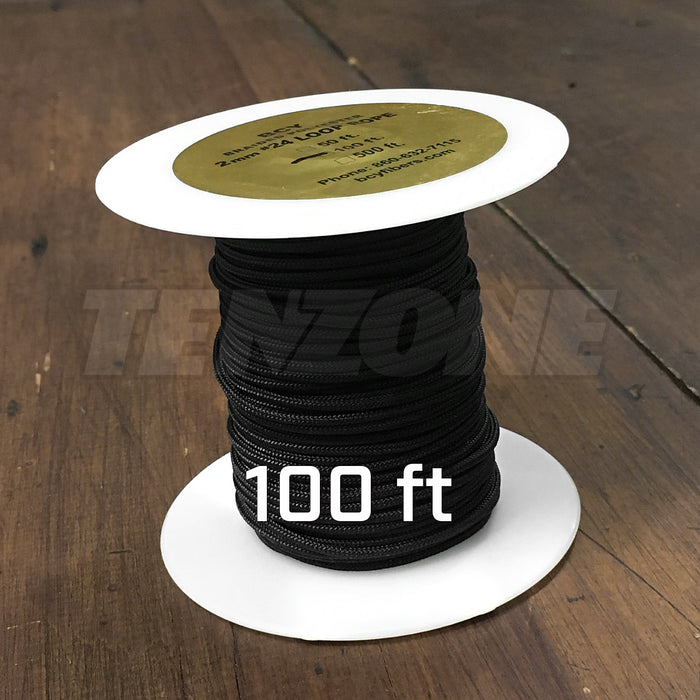 BCY - D-Loop Rope #24 - 100 ft BULK
Buy the genuine BCY #24 D-Loop in bulk and save! 
The professional and number one choice of archers and bow hunters worldwide. 
#24 stiff braided polyester - strong and durable.
Good consistent burn - able to produce perfect epoxy ball ends
by gently applying an open flame to a 'fuzzed' end.
Great for use as drop-away rest activation cord.
Handy to keep in your quiver or archery kit.
Black available only in the bulk roll.
Made in the USA by BCY Fibers.
Colours of actual products may vary to those displayed on your device. All text and photography is subject to copyright.