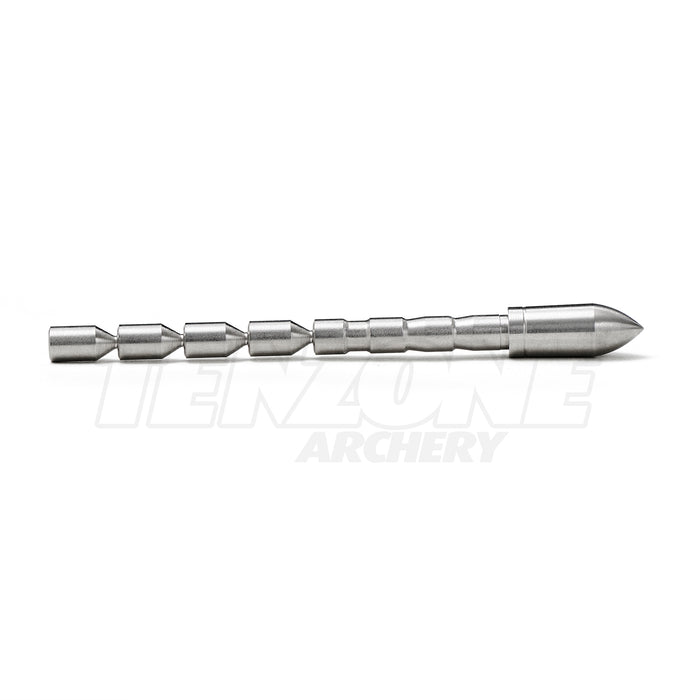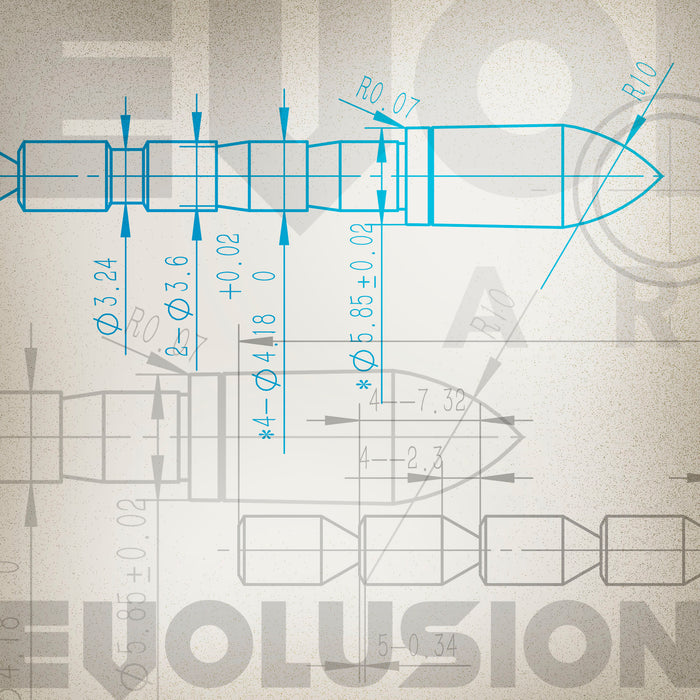 Evolusion - Ballistic Target Point .165 - 12 pack
A break-off target point for the Exceed ™ Arrow and the Dominator ™ shaft.
The parallel point design offers excellent aero-dynamics and the slight bulge profile also assists with arrow removal from foam targets.
Point post breaks off in 10 grain increments.
Sold in 12-packs.
SPECIFICATIONS
303 Stainless steel.
Two seat diameters ensure a perfect fit for every Exceed arrow and Dominator shaft spine:
Size 1 - 120-80 grain suits 400 to 600 spines.
Size 2 - 100-70 grain suits 700 to 1000 spines.
This point comes standard with the Exceed target arrow 12 pack.
POINT INSTALLATION
We highly recommend the use AAE Epoxy Adhesive (24 hr set) for point installation. Available here.
Clean both the point and shaft with isopropyl alcohol - don't skimp on the prep.
Don't soak the shaft in the isopropyl - a small amount of isopropyl on a cotton tip is all that is required to clean the internal surface of the shaft.
Use a dry cotton tip to remove any alcohol in the shaft that has not evaporated.
Use a clean cotton rag and a little isopropyl to clean the post of the point.
Clean both shaft and point until all residue is removed, and you won't go wrong.
Colours of actual products may vary to those displayed on your device. All text and photography is subject to copyright.